Are You a First Time Buyer Looking for a Home in the Belleville, Trenton, or Quinte Region?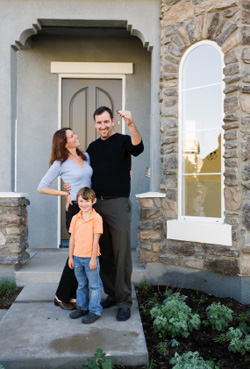 As a first time home buyer looking for real estate you're likely to have many questions about selecting, financing and buying your home. Ken's experience in the Belleville, Trenton and Quinte Area will answer all of your questions and more.
"How do we start looking for a home? How much money will we require to purchase the home? How much will the mortgage payments be each month and can we afford it? (Use our mortgage calculator, and find out how much you can afford!). How does the home buying process work and what can we expect to encounter along the way?"
These are just a few of the questions you're bound to have at the beginning of your exciting journey to buying your very first Belleville and Quinte area home !
As a Remax Quinte Residential Realtor®, "I KEN"® provides the answers to all of your questions and walk you through the entire home-buying process — from viewing potential homes, to making an offer, to setting up your mortgage financing, home inspection and lawyer.
Although buying your first home can be overwhelming, you can feel confident that I will be available to help you every step of the way! Buying a new home should be fun, and I'll be there with you to make it a simple, enjoyable and worry-free experience.