Ken Williams is Remax Quinte's #1 Independent Residential Realtor® for 9 out of the last 10 years.
If you've never been to Belleville Ontario, it won't take you long to realize that Ken "I KEN"® Williams is one of the most recognized names in Real Estate in the entire Belleville, Trenton, and Quinte area.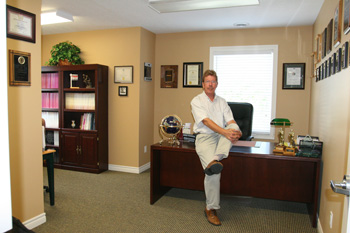 Ken is a Residential Realtor® with over 28 years of experience negotiating the best real estate sales and purchases (including commercial properties – 24, 12, 6-plexes) for his clients.
Ken has received Remax's 100% Club status every year since joining Remax and has achieved Remax's most prestigious award "The Platinum Club" (6 times). This places Ken among the top 1% of all Remax Realtors® in North America. Ken is also a member of the Remax's Esteemed "Hall of Fame" plus the Lifetime Achievement Award, as well as the MLS' Outstanding Achievement Award.
Ken's marketing and promoting background goes back to his teenage years and forward when Ken was in the entertainment business. He has met, interviewed and hired such stars as Anne Murray, Julio Iglesias, Roy Clark, Dan Hill, the Bee Gees, the Irish Rovers, Johnny Carson, Priscilla Presley, Tony Orlando, Peter Quaffe (Kinks) and many more. Ken also procured major recording contracts for Canadian acts The Sands of Time, and Bentwood Rocker!
Ken's strengths are his ability to talk (and he "KEN" talk!) and his ability to promote and market his client's homes.
In the Belleville, Trenton, and Quinte area If you can't sell your home, "I KEN"® is a well known slogan (registered trademarked in Canada & in the U.S.A.). Ken has an uncanny ability to match the right house with the right purchaser. Whether you're buying your first home or your fifth home, Ken works for you!
Ken's relocation experience has helped many families find a unique home in the Belleville, Trenton, CFB and Prince Edward County areas, Ken will find you that special home!
---
On The Personal Side
What little free time Ken gets he enjoys boating, golfing and photography, and is an avid tennis player who had the opportunity to travel to England to take in Wimbledon.